 Recognized as Best Sleep by GQ magazine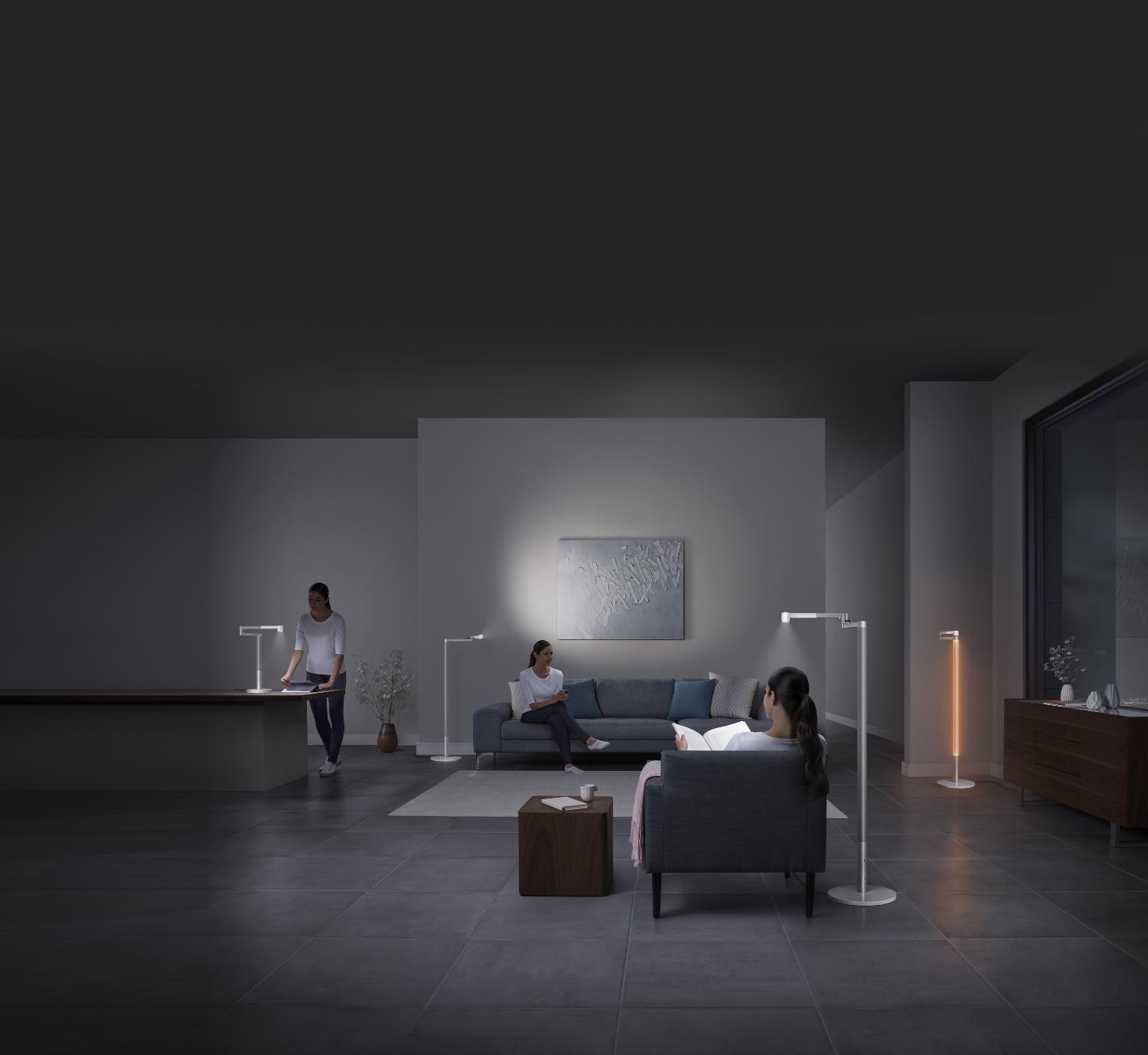 Transforms for your space.
Multiple lights in one.
Precision-engineered mechanics let you change the light's format to suit the way you live, work and relax.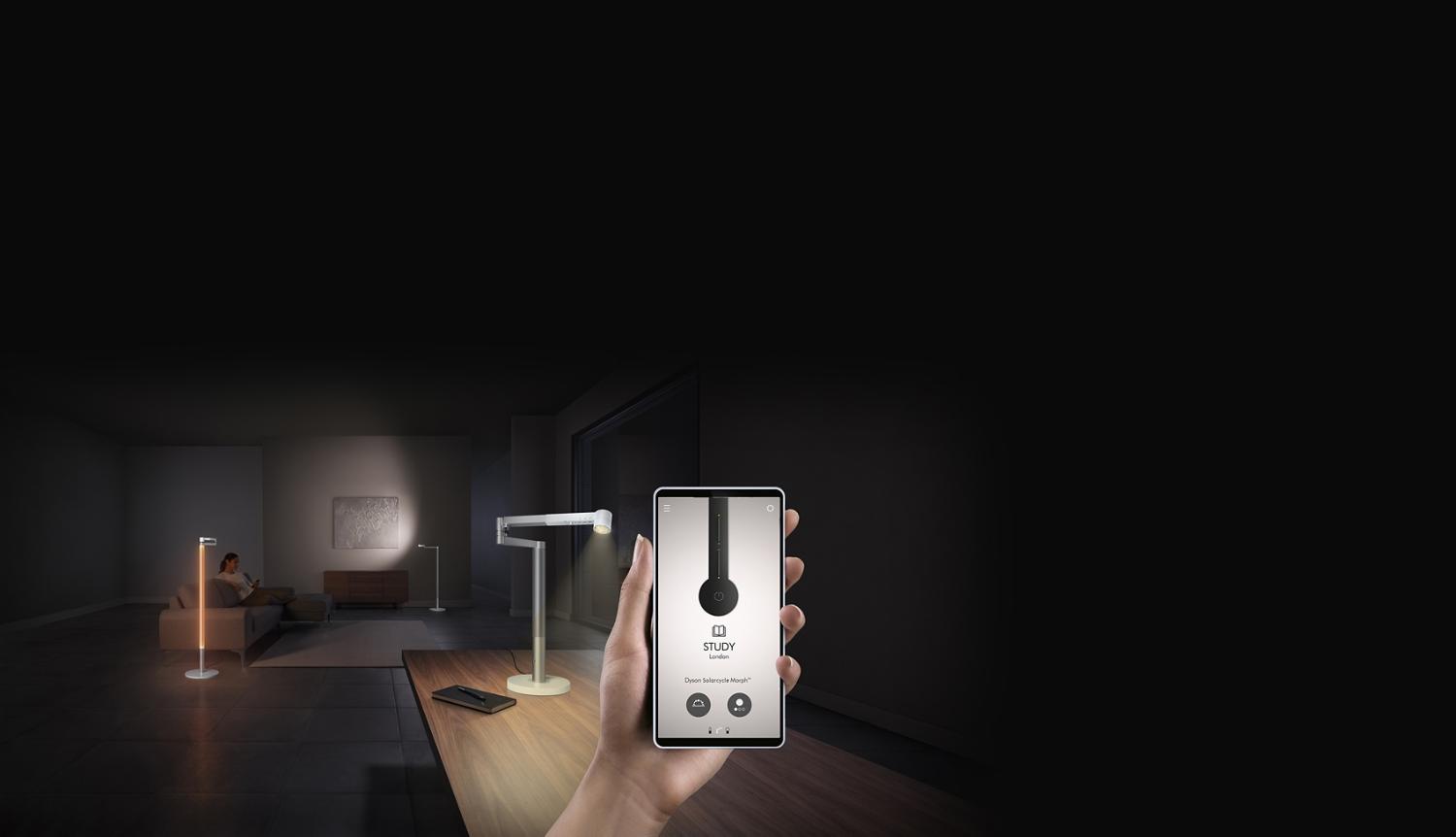 The right light for the time of day
Intelligently tracks your local daylight using a GPS-driven algorithm. Adjusts color temperature and brightness every 60 seconds.
Task light

Focused, powerful light. Engineered to help reduce eye strain.¹

Indirect light

Rotate the optical head for soft background light or to enhance the sense of space.

Feature light

High-quality light for showcasing art and decorative features.

Ambient light

Stem lights up to create a relaxing environment with reduced blue light.

Controlled by the Dyson Link app*

Adjust light for your age, task, mood and time of day.

Magnetic touch-glide docking

The optical head seals to the stem to create a comforting orange glow.
Specifications
Peso

3,5 kg

Fuente de luz

LED

CRI

90 MIN

Potencia

11,2 W

Vida útil del LED

181.000 hrs

Potencia de la luz

80 %

R9

48 MIN

Frecuencia

50/60 hz

Temperatura de color en el puerto de carga

1800-3400 K

Temperatura de color fuera del puerto de carga

2700-6500 K

Potencia de la luz ²

850 lm

Nivel de iluminancia medio ³

1.546 lx

Parpadeo ⁴

<1 %

Eficacia lumínica

75 l/W

Clase eléctrica

Class III

Consumo de energía en reposo

<0.5 W

Voltaje de entrada

100-240 V

à ngulo del haz

78 °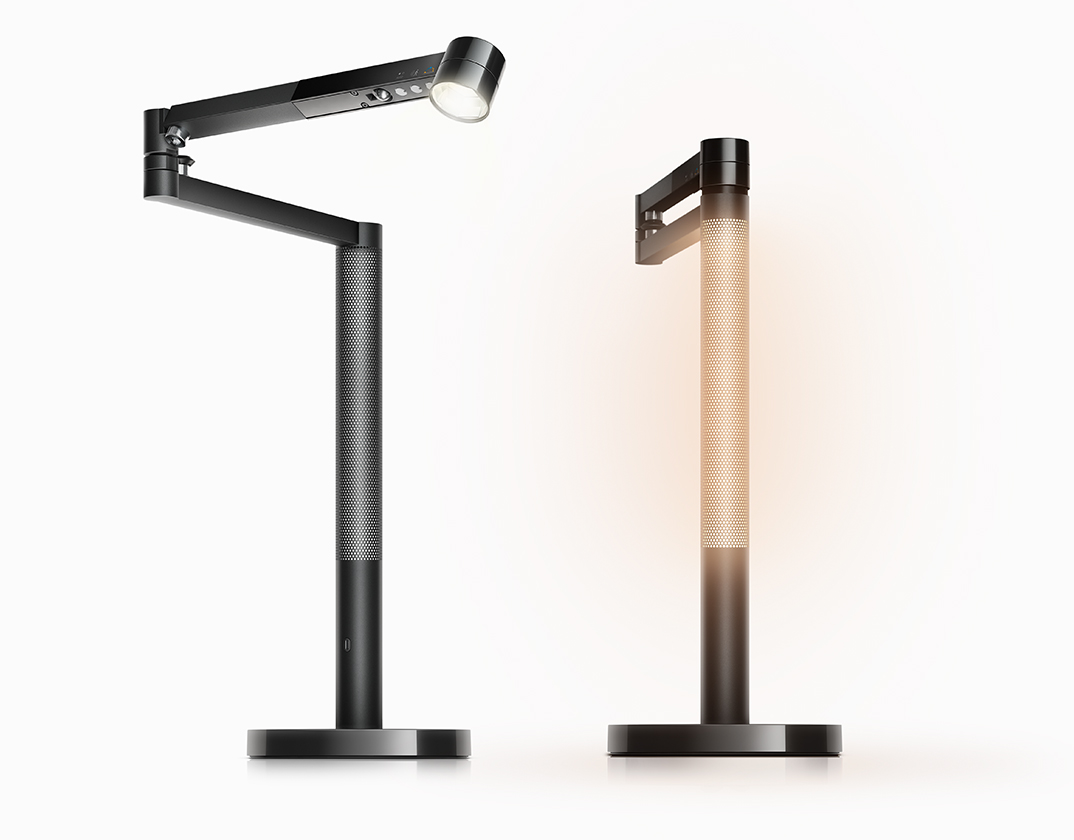 Altura

523 mm

Longitud

414 mm

Ancho

200 mm
¹ As per Illuminating Engineering Society (IES) The Lighting Handbook, Tenth Edition (July 30, 2011).

² Tested at full brightness according to IEEE 1789 – 2015 – Recommended Practices for Modulating Current in High-Brightness LEDs for Mitigating Health Risks to Viewers.
³ In task position only
⁴ Values may vary in real life and with Correlated Color Temperature (CCT) setting.
* Requires device to run app, 2.4GHz or 5GHz Wi-Fi connection or mobile data, and Bluetooth 4.0 support. For app compatibility, please search for "Dyson Link" on the iOS App Store or the Google Play Store. Standard data and messaging rates may apply.